The motor pool updating has become a real necessity for all those entrepreneurs who want to keep up with the market. When choosing the press brake, there are many features to consider since the machinery must be compliant with the company necessities and several requirements in terms of efficiency and performance. Press brakes by Vicla have cutting-edge features that, along with an open and settable software, ensure the possibility to answer all the company needs.
.SUPERIOR PRESS BRAKE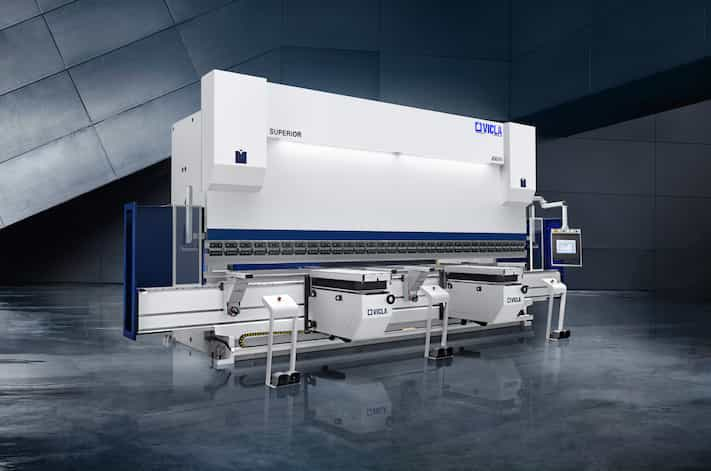 .Superior is Vicla high-end press brake. The study on the structure flexion allowed to design a press brake that properly responds to mechanical stress. One of the advantages of .Superior is the possibility to upgrade it and to add extras also at a later stage. Thanks to the Hybrid System included in the high-end .Superior press brake, the producer allows to use the hybrid system at the same price of the standard one: this translates into many advantages, especially the energy saving (up to 55% more than standard machines) and oil reduction, also thanks to its dual tanks. The parallel shoulders are a feature of this machine that ensure the precision and speed of back gauges.
IRIS AND IRIS PLUS
Iris and Iris Plus are two upgrades for .Superior press brake that ensure quicker work cycles thanks to the fact that its gear is at zero millimeters from the sheet and the speed is adjusted according to the pieces in working. Iris Plus ensures precision and speed thanks to this feature and the check of the angle ensures optimal results from the first bending.
BEING .FIRST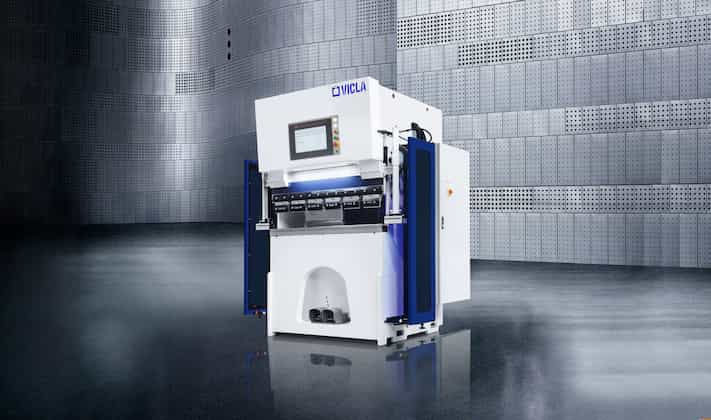 Besides the high working speed that ensures the maximum productivity, other remarkable features are the very quick axles movement, its ergonomic design that - along with its reduced dimensions - allows a perfect management of the machine, a led lighting of the work area, it's quietness, the possibility to customize the tool holders according to the customer's needs and many other features that make it safe and very precise.
BE .SMART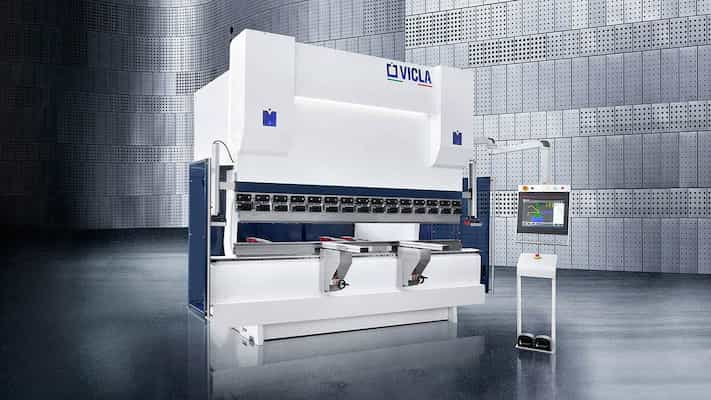 The "little" .Smart has been designed for a versatile, functional and flexible production. It has a non-active hydraulic convexity and 4 axels (that can be updated until a maximum of 6) and a 250 mm stroke. .Smart is a traditional machine with the technology of .Superior, completely assembled in Italy by using Italian and European components. An interesting feature is that it reduces flexions to the minimum thanks to the dimension of the blade holder. .Smart cylinders are made from high-resistance shaped bars lapped on the sliding part.
VICLA SAFETY WORK
Vicla is one of the youngest companies in press brake sector and in only ten years has become an important reference point for national and international markets, reaching Europe and Northern America, thanks to Research & Development and Safety investments, also redefining safety as "safety work". Its press brake respects the strictest regulations in force, so as to respect all the standards, including legal ones.