VICLA has been working on systems to help fabricators reduce setup time and minimize production time through stage bending. VICLA Automatic Tool Changer provides the ability to produce multiple bending stations that require various tooling types with only one setup.
The demand for smaller, more complex and heterogeneous batches requires finding solutions to shorten production times and lower costs. The smaller the batch, the more the setup times impact on the productivity of the machine and on the production cost.
VICLA ATC system - Single or Twin – is designed to automate and speed-up the setups for efficiently producing small batch sizes. The system combines one or two hybrid press brakes with an automatic tool changer, allowing for multiple tooling setups, reducing setup times by 4 or 5 times compared to the ordinary manual operation.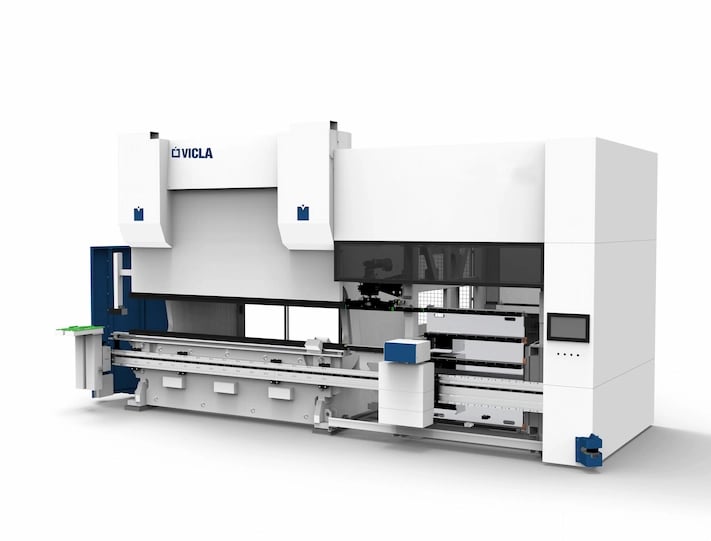 The main element of the system is a compact shuttle that serves as robotic tool changer that places the tool sets, up to 1-3/4" V opening, in the clamping systems of the upper and lower beams. This shuttle retrieves and replaces tools in the tool magazine, which can store up to 197 ft. of dies and punches. The tooling can be used in manual or robotic setups. The upper tools can also be rotated 180 degrees.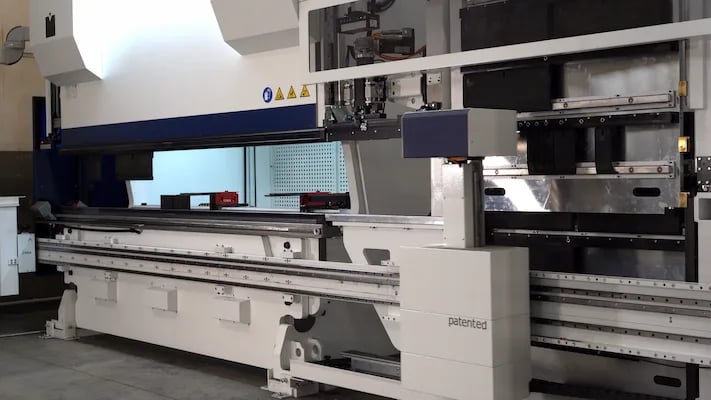 A modular and custom-made solution
One of the many other advantages of the VICLA automatic tool changer is the offline programming capability. The CAD / CAM system processes the three-dimensional file, creates the best bending sequence and sends the program to the machine, which is automatically equipped, and calls-up the bending sequence directly on the numerical control screen.
All tooling and processing data are automatically saved at the end of the job and exported to the management system for data analysis.
About VICLA Sheet Metal Machineries
VICLA is an Italian manufacturer specialized in the design and engineering of high performance and customizable bending press brakes, shears and robotic cells.
Each machine is tailored to the needs of the individual customer and designed based on its specific production needs. As a result, there is no VICLA machine equal to the other and each of its products excel in terms of production performance and productivity.
Thanks to detailed attention, continuous research of high quality, and cutting edge technologies, VICLA has what it takes to provide its customers with the most innovative, robust and reliable technology on the market. This is the company mission since 2008 which has brought VICLA to steadily grow as a machine manufacturer and increase its market shares in Italy, Europe and North America.
VICLA official USA Dealer: Comeq Inc., +1 410-933-8500, vicla.eu
VICLA Headquarters (Italy): +39 031-622-065, vicla.eu